It Takes a Village…Part 1
Dr. Amy Patel and Ferrum discuss the importance of prioritizing breast health in the 4-part series with Kathleen Poulos. 
Breast Health Series: Advocating for Equity in Breast Care
In this 4-part series, Dr. Amy Patel and Ferrum explore the challenges women face in managing their breast health, potential solutions for these challenges, and they look to the future and the role technology can play in optimizing breast care.
Over the course of their discussion, they address the challenges women face in managing their breast health and the role the healthcare community can play in supporting and advocating for women. 
Read the full article here. 
Kathleen: Based on the legislative work you've done in Missouri; do you think you'll ever try to expand those efforts to the national level?
Dr. Patel: I think so. I'm fortunate to be heavily involved in the American College of Radiology, I'm on the Government Relations Executive Committee, I'm executive leadership for the Radiology Advocacy Network, and I'm on the Breast Economics Commission. . . 
 Another thing that people don't think about, we passed legislation in Missouri which has been wonderful, but unless you have Missouri insurance you aren't covered under these laws. You could be a patient that lives in Missouri but has an insurance plan that's in another state. Let's say you have a patient, she lives in Missouri but has Blue Cross Blue Shield based out of Tennessee, then she's not covered under Missouri constitutional law. Sweeping federal legislation really is the key if we're going to get all women insured in this country.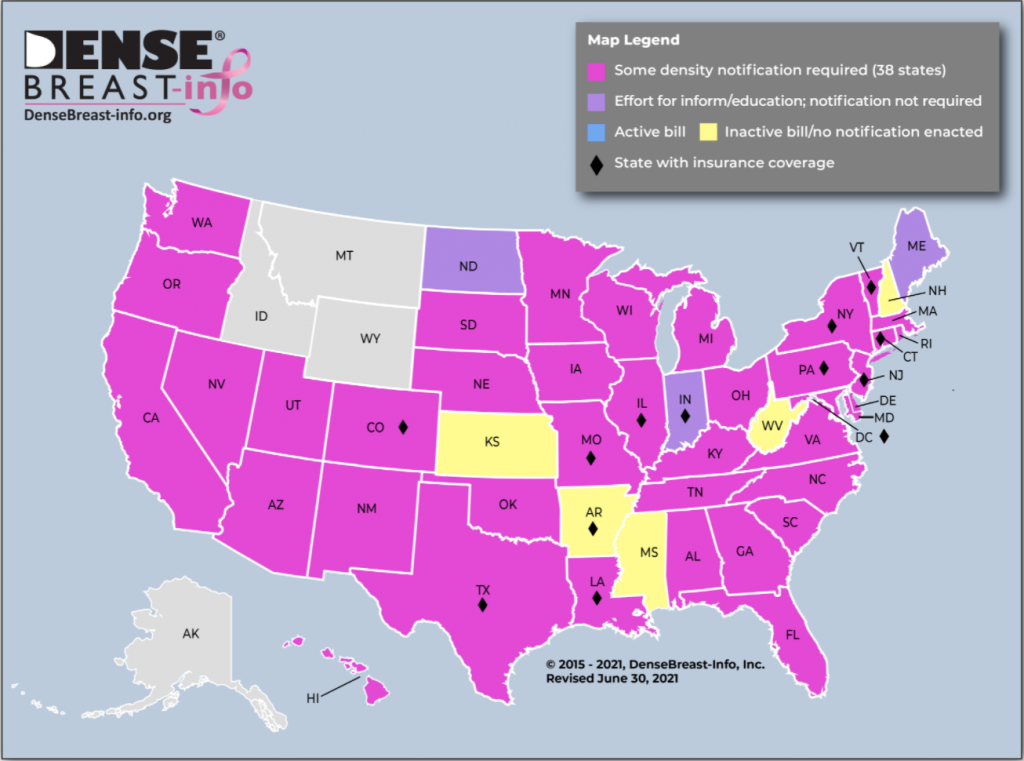 About Dr. Amy
Amy Patel, MD | Breast Radiologist, Alliance Radiology | Medical Director, The Breast Care Center at Liberty Hospital | Associate Professor of Radiology, University of Missouri-Kansas City School of Medicine